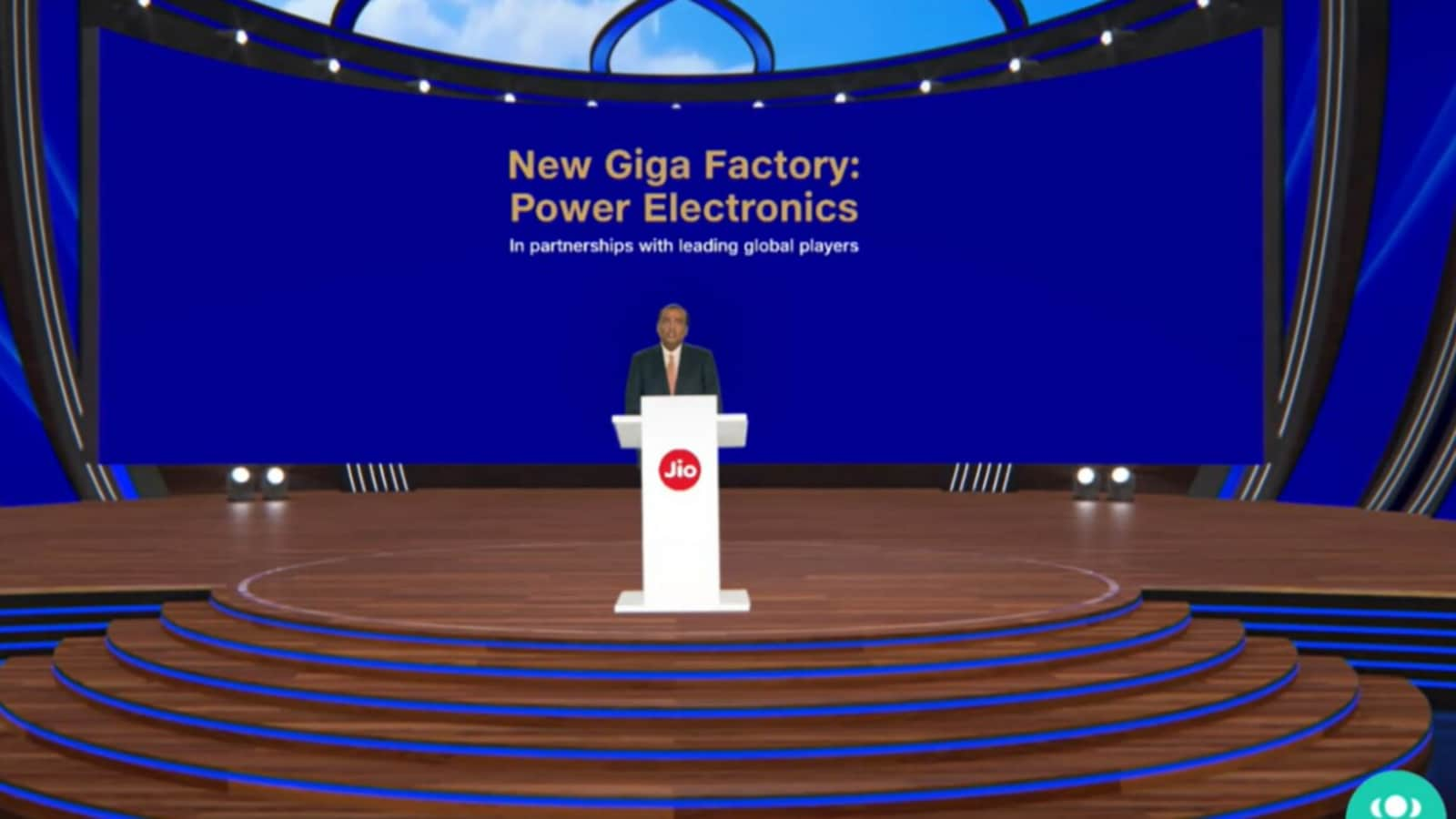 Reliance managing director Mukesh Ambani has announced a new Giga Factory for Power Electronics at the company's 45th Annual General Meeting.
Mukesh Ambani, chairman and managing director of Reliance Industries while speaking at the 45th Annual General Meeting (AGM) of the company on Monday announced a new Giga Factory for Power Electronics. "Today, I would like to announce our new Giga Factory for Power Electronics. One of the key components linking the entire value chain of Green Energy is affordable and reliable power electronics," he said.
"We are building significant capabilities in the design and manufacturing of power electronics and software systems, integrating with our capabilities of Telecommunications, Cloud Computing and IoT platform. We will build this through partnerships with leading global players to provide most affordable solutions, meeting global standards of performance, safety, and reliability," Ambani further added.
Ambani recalled that last year, Reliance had announced the setting up of the Dhirubhai Ambani Green Energy Giga Complex in Jamnagar and said that the aim is to establish and enable at least 100GW of solar energy by 2030. "The work done so far has reaffirmed my conviction in solar energy and has provided further impetus to our investment thesis to establish four Giga Factories," he said. The four giga factories include- Photovoltaic panels, Energy storage, Green Hydrogen, and Fuel cell systems.
What is a giga factory? Well the exact definition of the same is not known, but can be referred to as a giant manufacturing unit or factory that is capable of end-to-end production of thousands of gigawatts of energy, via a battery manufacturing process.
In the 45th AGM held today, the chairman of the company also announced that Jio will roll out 5G services in metro cities of Delhi, Mumbai, Kolkata and Chennai by Diwali. He further added that the service will be expanded to each and every town, tehsil and talukas across the country in 18 months, that is by December 2023. Ambani also informed that Reliance Jio has earmarked Rs. 2 lakh crore investment for 5G network.