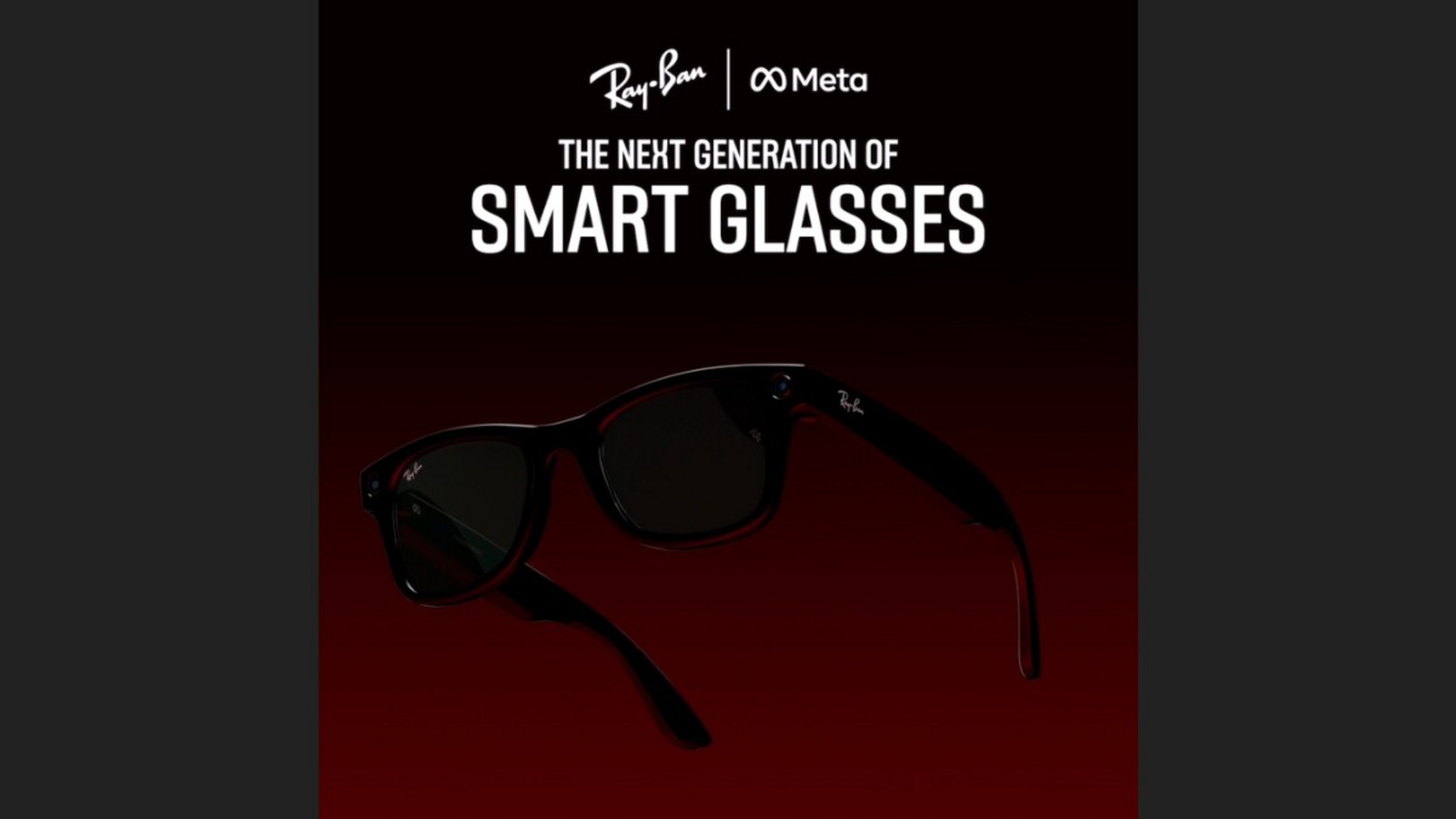 Today, Meta Platforms hosted its launch event to announce the Quest 3 VR headset, AI assistant characters, Ray-Ban smart glasses and more. The new smart glasses were launched in partnership with EssilorLuxottica. The Ray-Bans comes with a next-generation feature that will stun the users. And the good news is that it is available for pre-order now. Want to know more about the Ray-Ban Meta smart glasses? Check what this newly launched product has in store for users.
Ray-Ban Meta smart glasses
The next-generation Ray-Ban Meta smart glasses collection was launched today which has the capability to capture moments that will set you free from hand-held cameras. According to Meta, "Ray-Ban Meta smart glasses let you snap a photo or video clip from your unique point of view, allowing you to not only relive the moment but really live in the moment, too."
This year, Meta has made various improvements by taking in user feedback. All the core features have been improved, from hands-free convenience to open-ear audio. The upgrades include extended bass, higher maximum volume, and improved directional audio which claims to have 50 percent louder bass. It also supports five microphones to record immersive audio.
The Ray-Ban Meta smart glasses feature a 12 MP ultra-wide camera which will provide improved video quality of 1080p videos up to 60 seconds. Additionally, you can directly share pictures through the "send a photo" voice command. The smart glasses are equipped with Qualcomm Snapdragon AR1 Gen1 Platform for high quality photo and video processing. In terms of battery, it has 36 hours of use with its charging case.
The Ray-Ban Meta smart glasses will be available in Matte Black and Shiny Black variants with three new transparent frame colors in Jeans, Rebel Black, and Caramel. The glasses are also integrated with the newly introduced "Meta AI" to improve hands-free user experience. Note that Meta AI features will be available in the US in beta only at launch. The Ray-Ban Meta smart glasses start at $299.