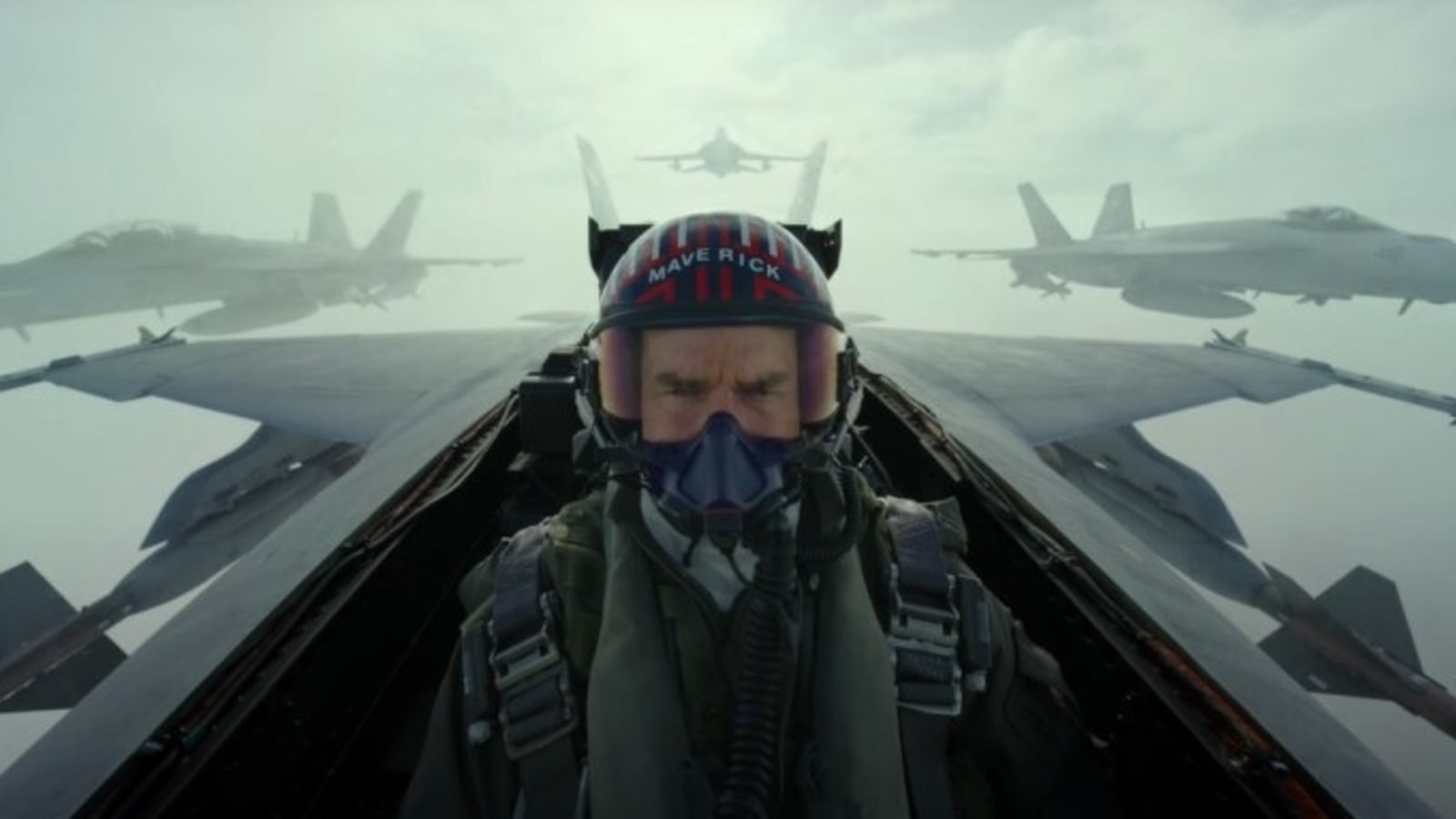 Top Gun: Maverick has been a huge hit in its theatrical run. And if you missed watching it, now you can do so in the comfort of your own home. Check the OTT release date of the hit Tom Cruise movie.
Top Gun: Maverick, the sequel to the 1986 film Top Gun, released in theaters worldwide on May 27, 2022. The aerial action movie became an instant hit after its release and took the audience by a surprise. The movie brings back Tom Cruise as Pete "Maverick" Mitchell but in a slightly different avatar of a teacher who has to teach a group full of test pilots who believe themselves to be the best. After a very successful theatrical release, now the film is finally coming to the streaming platforms. So, if you want to watch this fun movie from the comfort of your home, know about its OTT release date and where to watch this movie.
Top Gun: Maverick OTT release date
The movie begins 30 years after the events of the 1986 movie. Taking up the role of a teacher, Pete Mitchell must now help test pilots improve their skills. But there is just one problem. The students are not up for being taught, especially after how things ended the last time with Mitchell (no spoilers, don't worry!). But they must eliminate their differences because a dangerous mission can be the end of them all.
The movie stars Tom Cruise, Miles Teller, Jennifer Connelly, Jon Hamm, Glen Powell and others in pivotal roles. If you want to watch the fun jet plane-fueled action flick, then you can do it on Amazon Prime Videos. The movie had its OTT release yesterday, August 24 and is now available for streaming. Do know that you will need to rent the movie from the Prime Video Store in order to watch. For Rs. 99 you can see the standard definition version and for Rs. 119, you will get the ultra HD version. Once paid, you can keep the film for 30 days. But once you start watching, you have 48 hours to finish the movie.
The movie has grossed more than a whopping $1.3 billion globally and has become the highest grossing film of Tom Cruise's career so far.