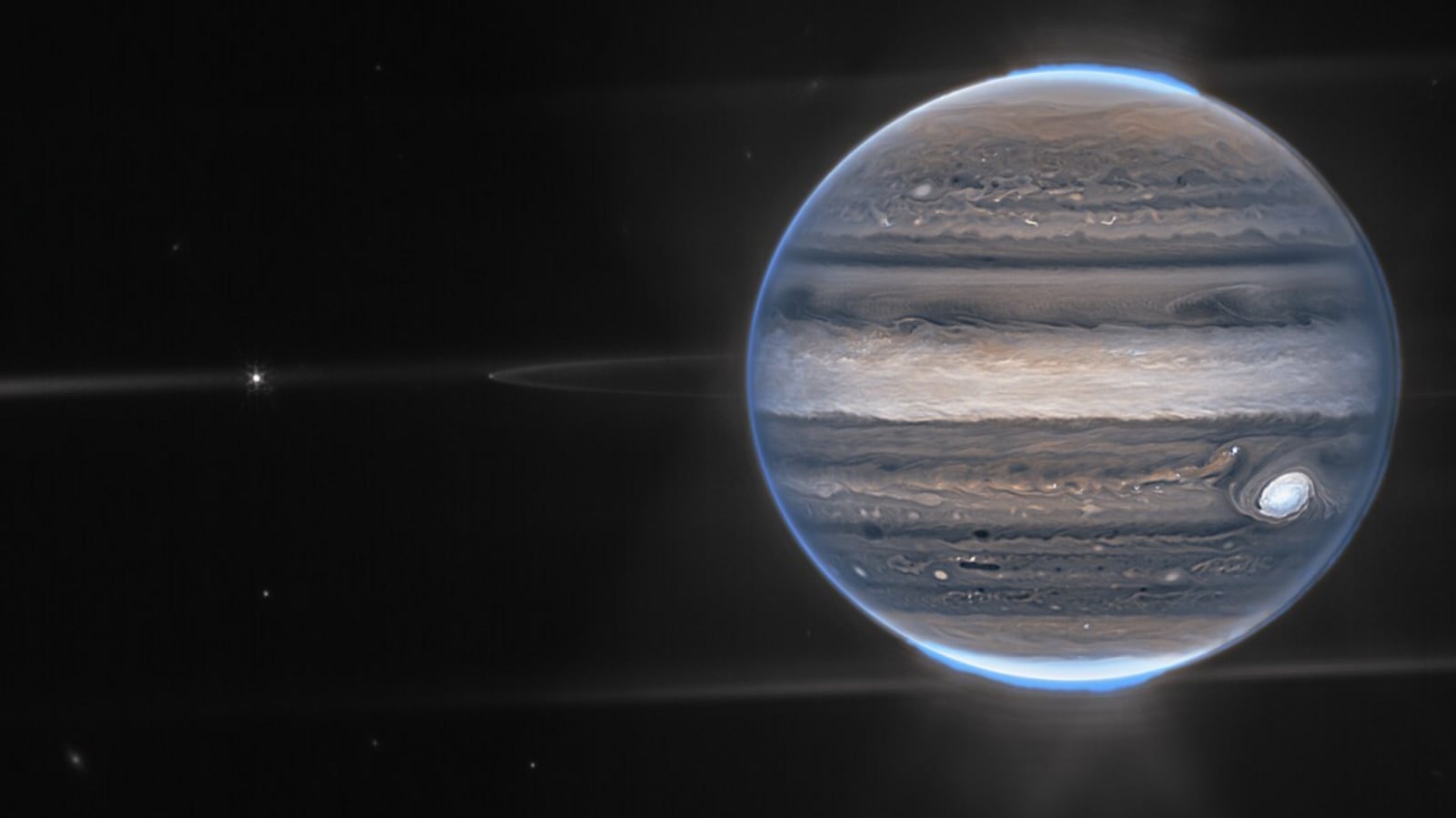 NASA's James Webb Space Telescope has captured yet another stunning image, this time of Jupiter and its rings. Here's more about it.
The James Webb Space Telescope is rapidly reaching new heights with each passing day. NASA's $10 billion telescope has been capturing breathtaking images of far-off galaxies, star clusters and more. Now, the telescope has achieved yet another feat. The James Webb Telescope has captured a stunning image of Jupiter with faint rings and auroras around the planet.
According to a NASA blog, Jupiter is going through a vast number of giant storms, powerful winds, and auroras right now, all of which can be seen in the amazing image captured by the JWST. This image will provide scientists a way to study the inner conditions on Jupiter.
"We hadn't really expected it to be this good, to be honest," said planetary astronomer Imke de Pater, professor emerita of the University of California, Berkeley. "It's really remarkable that we can see details on Jupiter together with its rings, tiny satellites, and even galaxies in one image."
The James Webb Space Telescope does not directly capture images and send them to the Space Telescope Science Institute (STScI). It sends the data to Earth which contains information about the brightness of light falling on the telescope's sensors. Citizen scientist Judy Schmidt of Modesto, California, is responsible for creating the stunning image of Jupiter using the data sent by the JWST.
The fact that Judy Schmidt does not possess any formal astronomical education makes these images even more special. Since taking part in the ESA's "Hubble Hidden Treasures" contest around 10 years ago, Schmidt's passion for astronomy has grown tenfold. "Something about it just stuck with me, and I can't stop," she said. "I could spend hours and hours every day," she said.
"I try to get it to look natural, even if it's not anything close to what your eye can see," Schmidt further added.