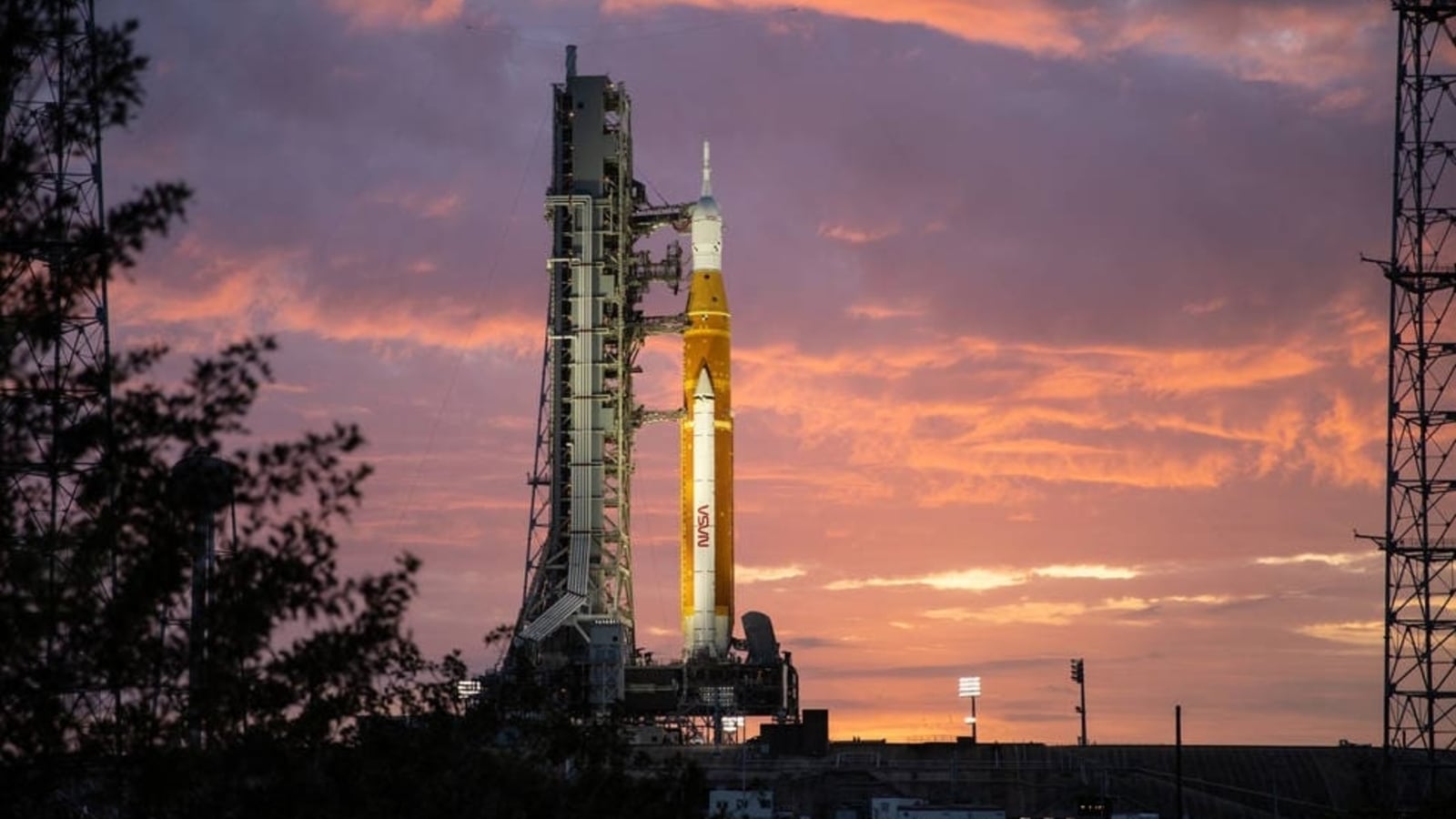 NASA Artemis 1 SLS Orion spacecraft second launch attempt to happen today. Here is where to watch the launch livestream.
NASA will attempt to launch the Artemis 1 mission for the second time later today. The Artemis 1 SLS Orion had a second launch window scheduled for September 3 after the original launch window was missed on August 29 following a technical glitch with the rocket engine. The Artemis 1 will go for the second launch attempt and if all goes well, mankind could be taking its first step towards sending man to the Moon again after a gap of several years.
The Artemis 1 launch coverage will start at 5:45 AM EDT (almost 3:15 PM IST), followed by the launch that will take place a few hours later. The Artemis I is scheduled to lift off from the Kennedy Space Center at Cape Canaveral in Florida at 11:47 PM IST. The Artemis I launch will be streamed live by NASA via its official YouTube channel. The same will be available via Facebook, Instagram, and Twitter. Indian viewers can watch the rocket launch live at 11:47 PM IST.
NASA Artemis 1 second launch attempt today
Additionally, you can also watch the Artemis I launch in 360-degrees Virtual Reality via Facebook. The VR livestream will be organised by Felix&Paul Studios and will begin 90 minutes before the launch.
If the launch process goes well, the Jettison Rocket Boosters will detach, and a few minutes later, the main engine will be cut off. The main SLS rocket will eventually go around the Earth with the Orion to leave the Earth's orbit and aim for Moon.
The capsule will go as close as 100kms close to the Moon's surface. Orion will carry a simulated crew of one male and two female mannequins. There will be sensors to measure radiation levels in the spacecraft, plus several other articles for the scientists to study.
The previous launch attempt was foiled by the rocket engine during the the pre-launch tests.