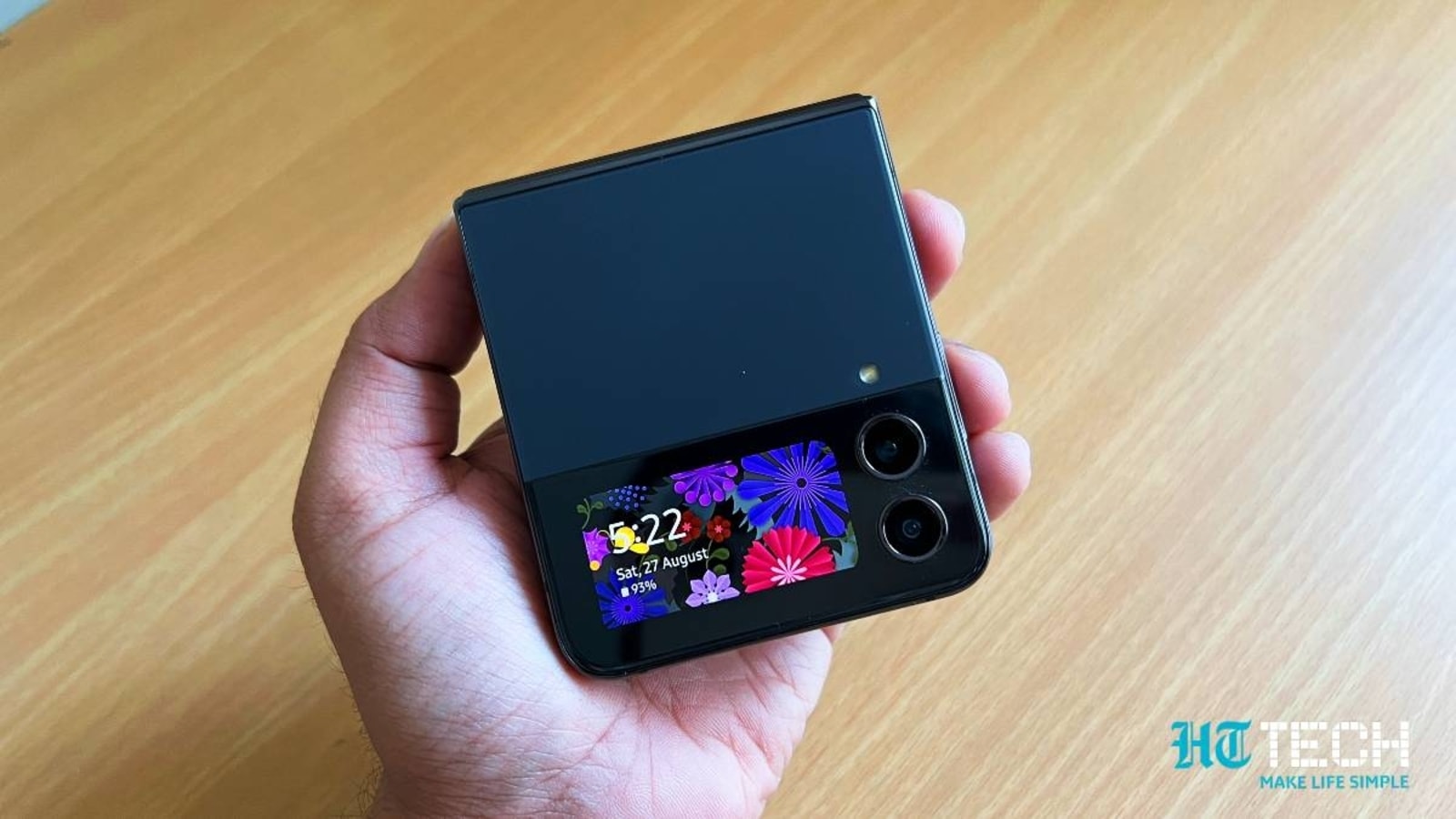 Samsung Galaxy Z Flip 4 is priced at £999 in the UK. However, you can save as much as £800 on an eligible trade-in with EE broadband plan offer.
Samsung launched the new foldable smartphone the Galaxy Z Flip 4 last month along with the Galaxy Z Fold 4, Buds Pro and Watch 5. If you love foldable phones and want to grab one without paying the asking price, then this could be the best chance for you. Broadband service provider, EE is giving away an attractive offer for Galaxy fans that will let them save upto £800 on the Galaxy Z Flip 4 smartphone. Shocked! Yes, it's true, if you buy a Galaxy Z Flip 4 128GB, you'll be able to save up to £800 with an eligible trade-in clubbed with other offers. The handset is originally priced at £999.00. Know how you can get it at this cheap price
How to save £800 on Galaxy Z Flip 4?
To grab a Galaxy Z Flip 4 at a cheaper price, all you have to do is just go to the EE store and tap on the Galaxy Z Flip 4 link. There select the colour and storage variant and then tap on trade-in. Enter device name, model, and check your trade-in value. Once done, confirm trade-in and proceed for payment; you will get a discount of up to £384. Not only the discount, but you can also claim Galaxy buds2 pro worth £219. Further, you'll also be able to get 12 months access to Disney+ for free. After clubbing all these freebies and discounts you can save over £800 when picking up a Galaxy Z Flip 4 from EE.
That's not all, the cherry on the cake is that you can also choose the upfront amount you want to pay for the phone. The cheapest Galaxy Z Flip 4 plan available with EE starts at £52 a month with an upfront £100 payment. Do note that your plan length will be 24 months.
Galaxy Z Fold 4 design and features
The Galaxy Z Flip 4 looks more refined than its predecessor Flip 3 due to its slimmed-down hinge and thinner bezels. It is equipped with a more powerful Snapdragon 8 Gen1+ processor, a 50MP main shooter, a 12MP ultra-wide and a 10MP 3X telephoto lens and the coolest software feature "swipe for split screen."