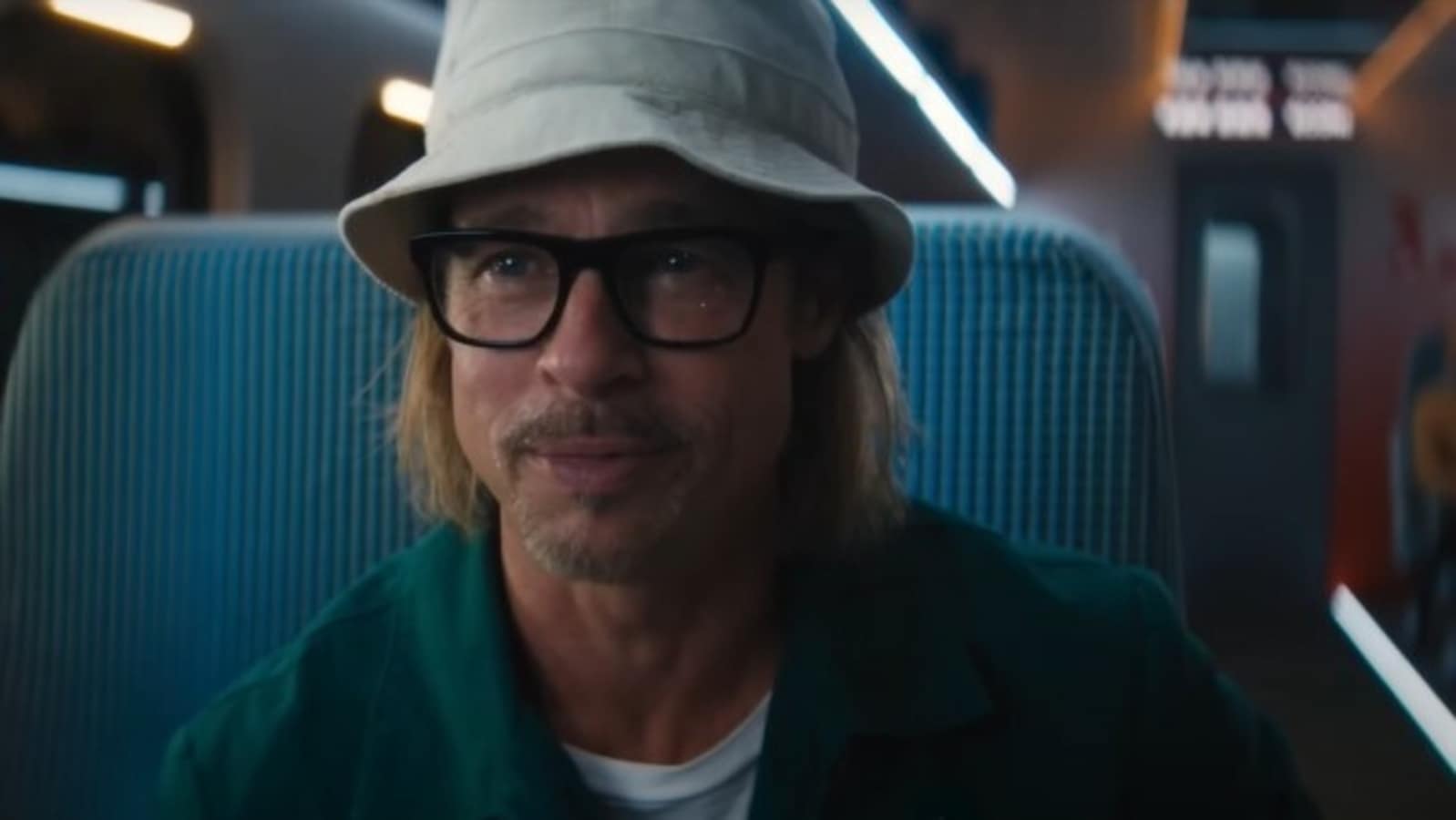 Hit action comedy Bullet Train has finally been announced for OTT release. Check when and where you can watch the Brad Pitt starrer.
Fans of action comedy are in for a treat! The Brad Pitt starrer Bullet Train, which made its theatrical debut on August 4 has been announced for OTT release. And if you are not a theater person, you can soon watch this movie from the comfort of your home. This movie marks the second film of the year for Pitt after The Lost City where he played a minor role. But this time, Pitt will be playing the lead role of an assassin named Ladybug and will both impress you with his action and make you laugh with his comedic timing. So, if you are a fan of the genre, do not miss this movie. Read on to know the OTT release date and platform for Bullet Train.
Brad Pitt starrer Bullet Train set for OTT debut
The movie is based on the 2010 novel Maria Beetle by Japanese author Kotaro Isaka. Written as a dark comedy thriller, the story revolves around an assassin who is known as the 'Ladybug' and has been given an assignment to retrieve a briefcase from a bullet train headed for Kyoto. But things become quickly complicated as multiple other assassins are also present on the same train with different objectives centered around the same briefcase.
The movie stars Brad Pitt, Sandra Bullock, Joey King, Aaron Taylor-Johnson, Brian Tyree Henry, Hiroyuki Sanada among others. In just a month, the movie has grossed more than $174 million globally in the box office. It also has an IMDB rating of 7.5 and Rotten Tomatoes audience score of 76%. It does have a lower critics score of 54% but that is a general trend with action movies.
If you are interested in watching the movie, you have to wait till October 6 when the movie will begin streaming on BookMyShow Stream. The movie will be available on a pay-per-view basis and can be rented at the price of Rs. 199. If you want to buy it, the movie will cost you Rs. 549. The movie is available in English, Hindi, Tamil, and Telugu languages with English subtitles.