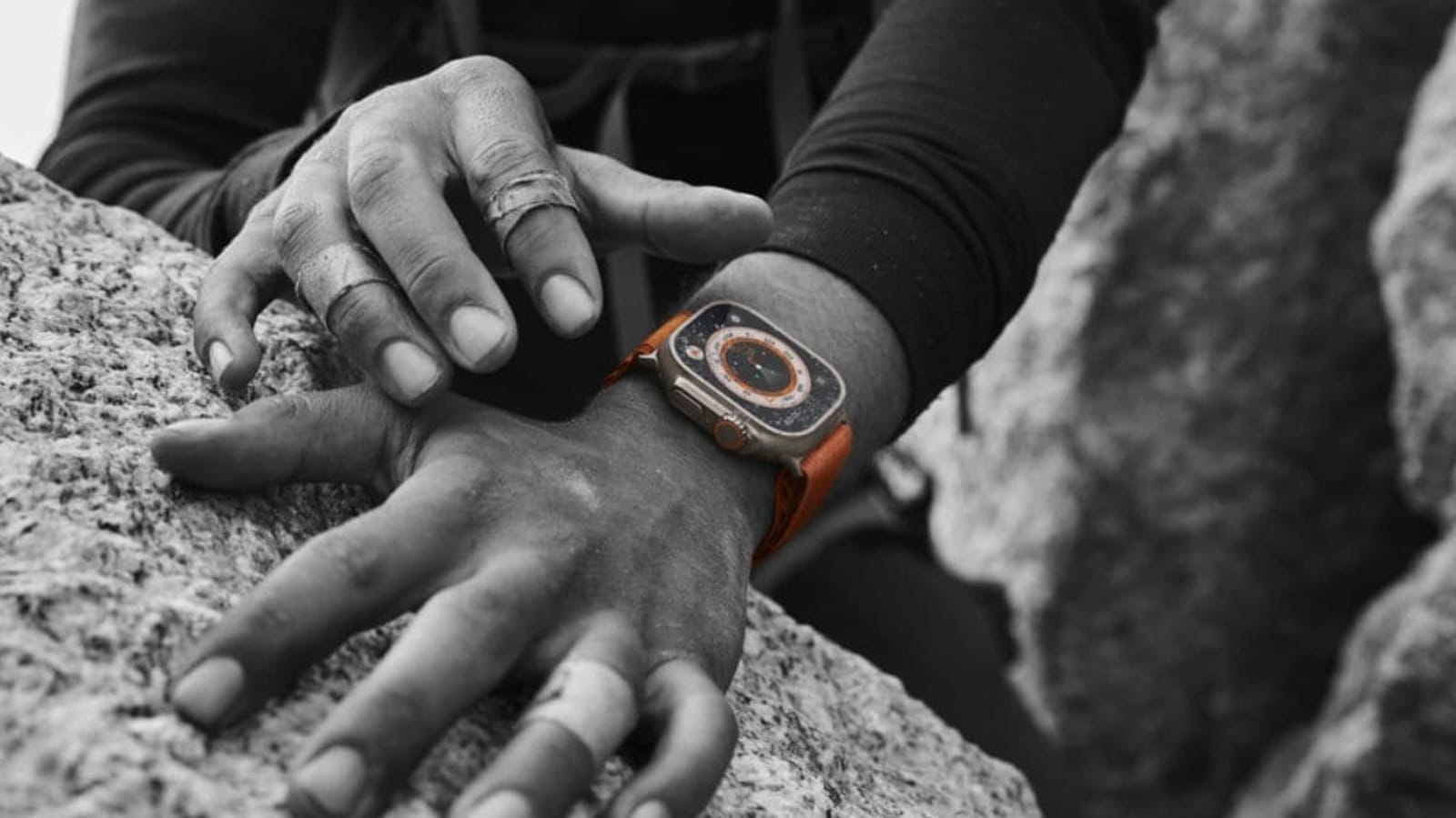 Apple Watch came to the rescue of a man whose heart stopped 138 times in 48 hours in an astonishing case.
Apple just announced three new watches at the Far Out event held at the Steve Jobs theater in Apple Park. While introducing the Apple Watch Series 8, the Apple Watch SE and the Apple Watch Ultra, the message from the company was that these devices were made to ensure a strong monitoring network to avoid any unfortunate health-linked situation for the user. And this is not just a marketing line. Apple Watch has been doing it for years. Recently, we found out about a cyclist who was drowning in a flooded river but Apple Watch saved her. Now, in an even more astounding case, the same smartwatch has saved the life of a man whose heart stopped 138 times in 48 hours! Read on to know how.
Apple Watch saves the life of a man
According to a report by The Independent, a 54-years old UK resident named David Last was saved by the Apple Watch. He received the watch from his wife Sarah for his birthday. Soon after he started wearing the watch regularly and he noticed something strange. The electrocardiogram (ECG) feature kept giving him alerts for a low resting heart rate on as many as 3,000 separate instances. For reference, the average resting heart rate of an adult human is between 60 to 100 beats per minute. For Last, it was as low as 30 beats per minute.
Despite the warnings, Last decided to ignore them due to such a high volume of alerts. He thought the device was malfunctioning. As he did not have any prior history of heart issues and led an active lifestyle, he was not worried about any underlying issues.
Sarah, however, was not convinced. She persuaded Last to visit a doctor, who further referred him to a cardiologist. The recommendation was to take an MRI exam. As soon as the results came in, the consultant put him under ECG monitoring for 48 hours.
Last was confused but the doctors explained that he had a third-degree heart blockage because a junction in his heart was wearing down. If untreated, he would soon face a lethal cardiac arrest.
"His heart stopped 138 times in 10-second intervals over a 48-hour period, mostly happening during sleep. Other parts of his heart had to take over to resume blood flow before the problem started over again," said The Independent report.
Finally in August, Last underwent a surgery and had a pacemaker fitted inside his heart to help with his arrhythmia. And who does he have to thank for? The Apple Watch.
"If she hadn't bought me my Apple watch for my birthday, I wouldn't be here," Last said. "I will always be eternally grateful to her for it. Apart from charging it, it's always staying on me now."
Did you know: The ECG sensor on the Apple Watch was included in the Apple Watch Series 4 and has continued to be a part of the device ever since.