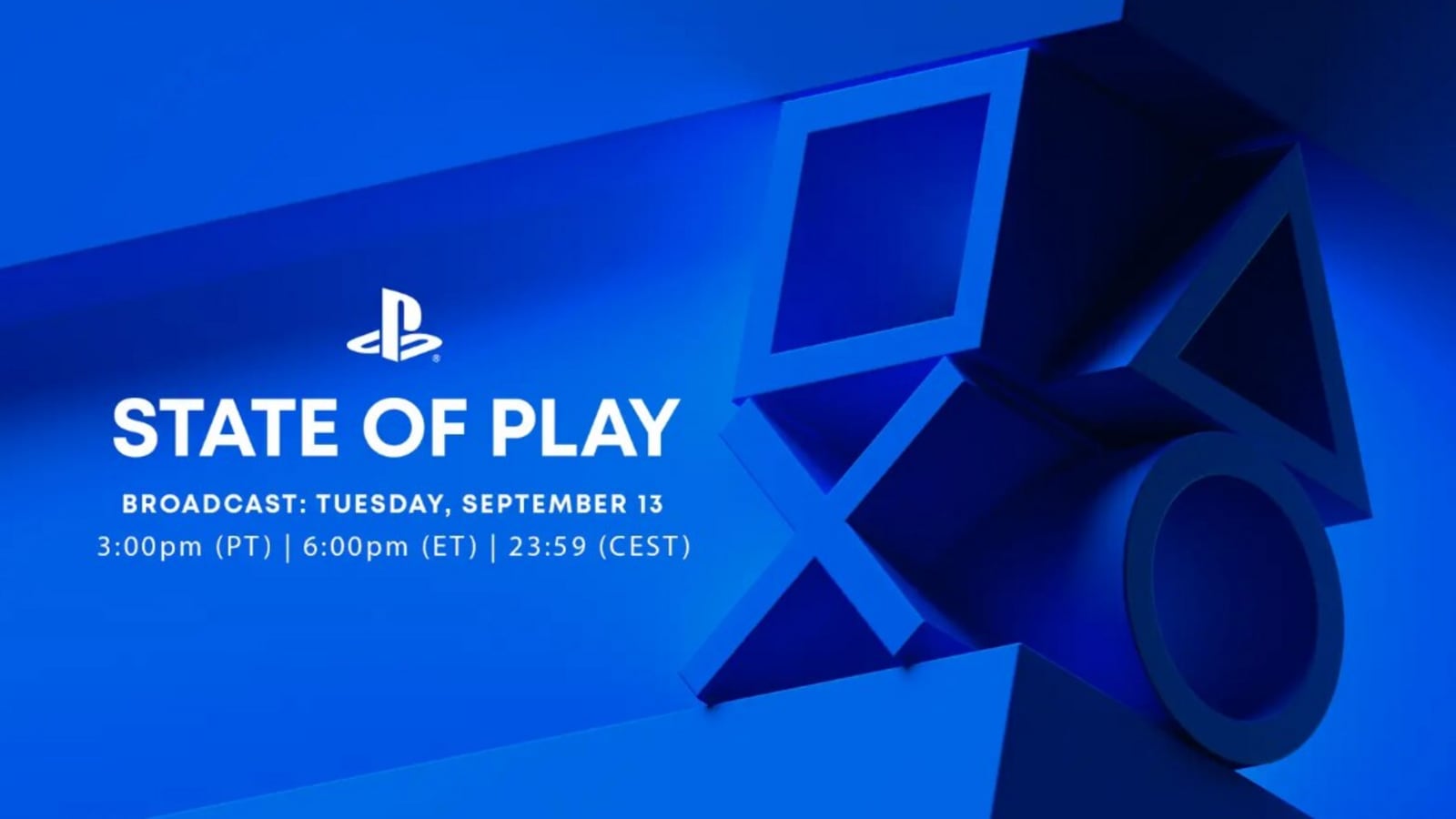 Sony PlayStation State of Play will be held today, September 13. Know what to expect from this month's digital event and how to watch the livestream.
After a big gap, Sony has finally announced the PlayStation State of Play for the month of September. The digital event will take place today, September 13. The show will feature 20 minutes of "reveals, new updates and fresh gameplay footage for 10 games coming to PS5, PS4, and PS VR2". Sony also revealed that tonight's show will also feature updates from the company's Japanese partners along with a few other "surprises" from developers across the globe. If you want to know what games Sony PlayStation will bring in the near future and what the company is working on, you need to watch the event. Read on to know how to watch the livestream and what to expect from it.
The date and timing of the event was announced by Sony on its blog post. It said, "With Tokyo Game Show just around the corner, it's almost time to celebrate the amazing creative contributions of the Japanese game development community. And it's also a perfect time to kick off another State of Play. State of Play returns tomorrow, Tuesday, September 13, with a new live broadcast at 3:00pm Pacific Time / 6:00pm Eastern Time / 11:00pm BST. You can watch it live on Twitch and YouTube".
In India, the event will be hosted tomorrow, September 14 at 3:30 AM. You can watch it on either Twitch or YouTube.
What to expect from Sony PlayStation State of Play
With the God of War Ragnarok announced later in the year, it is likely that Sony might showcase some footage from the game. As the event is mainly for third-party games and not Sony's in-house productions, it is expected that games like Final Fantasy 16 and other Final Fantasy titles, Sonic Frontiers, Dragon Quest 3 as well as Resident Evil 4 Remake will get some screen time. Sony has also touted a few surprises which means some new announcements can also be seen during the event.