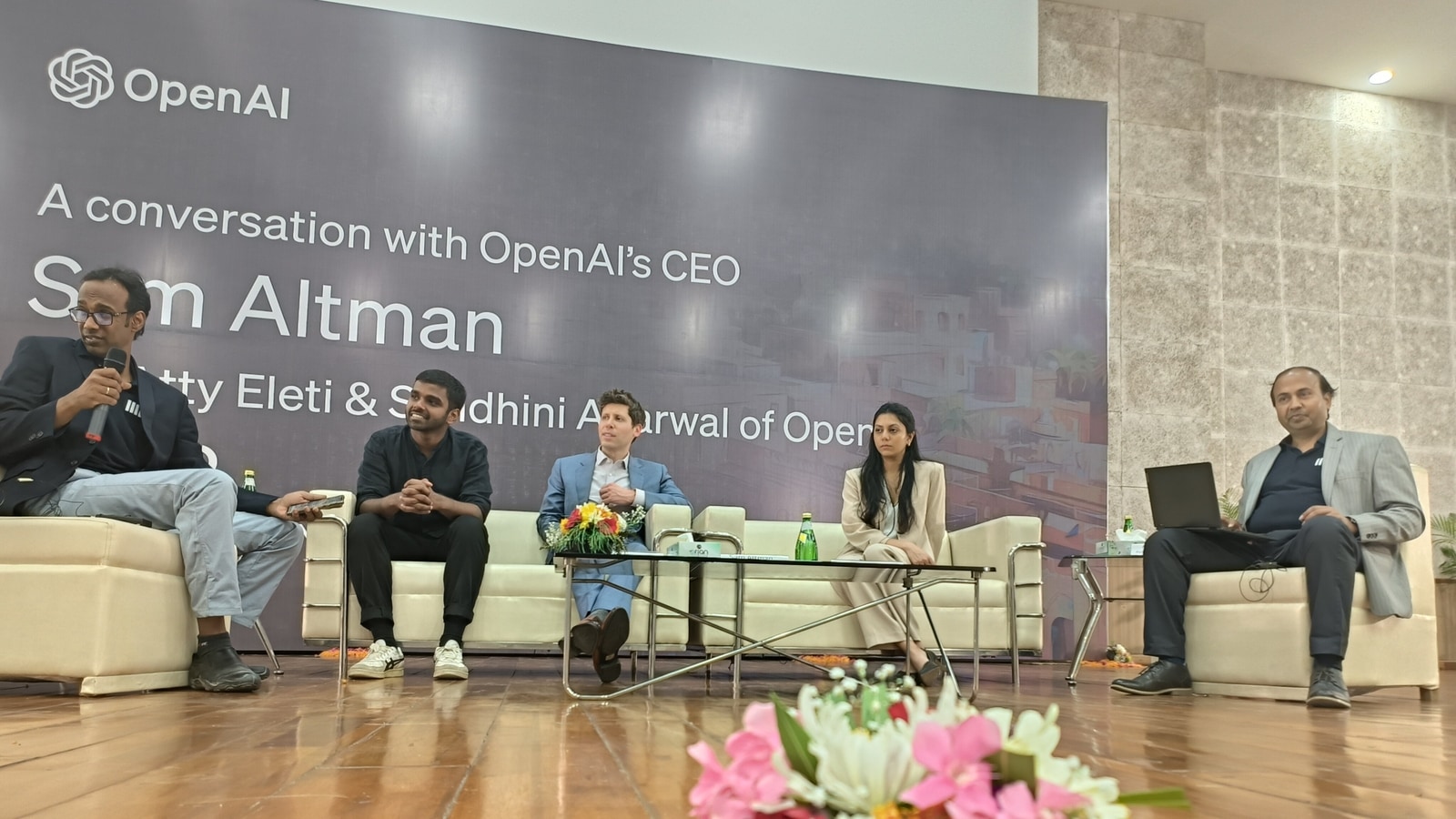 Artificial intelligence is one of the most hotly debated spaces in technology. The technology is here and it is growing exponentially, but regulators are still trying to understand its scope and impact to draft a robust regulatory framework around it. And many fear that this delay in regulating AI space can have a detrimental effect. In fact, the man that practically started the AI race, Sam Altman, founder and CEO of OpenAI, the company behind ChatGPT, himself is advocating a regulatory framework. Speaking at Indraprastha Institute of Information Technology, Delhi (IIIT-D), Altman said, "We want external regulation because AI, as a technology, is too powerful to be left in the hands of companies".
Sam Altman visits India, highlights the AI danger
Altman arrived in India yesterday and so far he has attended two sessions in Delhi and has met PM Modi. Talking about his experience of meeting Modi, he said that the meeting was fruitful and that they discussed both the potential and the downside of AI.
Explaining part of his reason to visit India, Altman explained that he has been in touch with many Indian startups and OpenAI is planning to work closely with India's startup ecosystem to help them leverage the power of AI. He also praised the quality of startups in India.
Some people may find it contradictory that while Altman realizes the need for regulation, he is not willing to pause AI development within his own company. During the session, he was asked about it as well. He responded, "I don't want to pause (the development). A lot of what goes into making these models safer comes from working with the latest technologies. What will help is external audits and working with regulators. We need to build a regulatory framework".
He was also questioned about whether AI can replace humans in workplaces. He replied, "AI is going to 100x human productivity. Human creativity is something AI cannot overtake".
Notably, Altman is on a trip to six different countries among which India was the first. He will also be visiting Israel, Jordan, Qatar, the UAE, and South Korea this week.