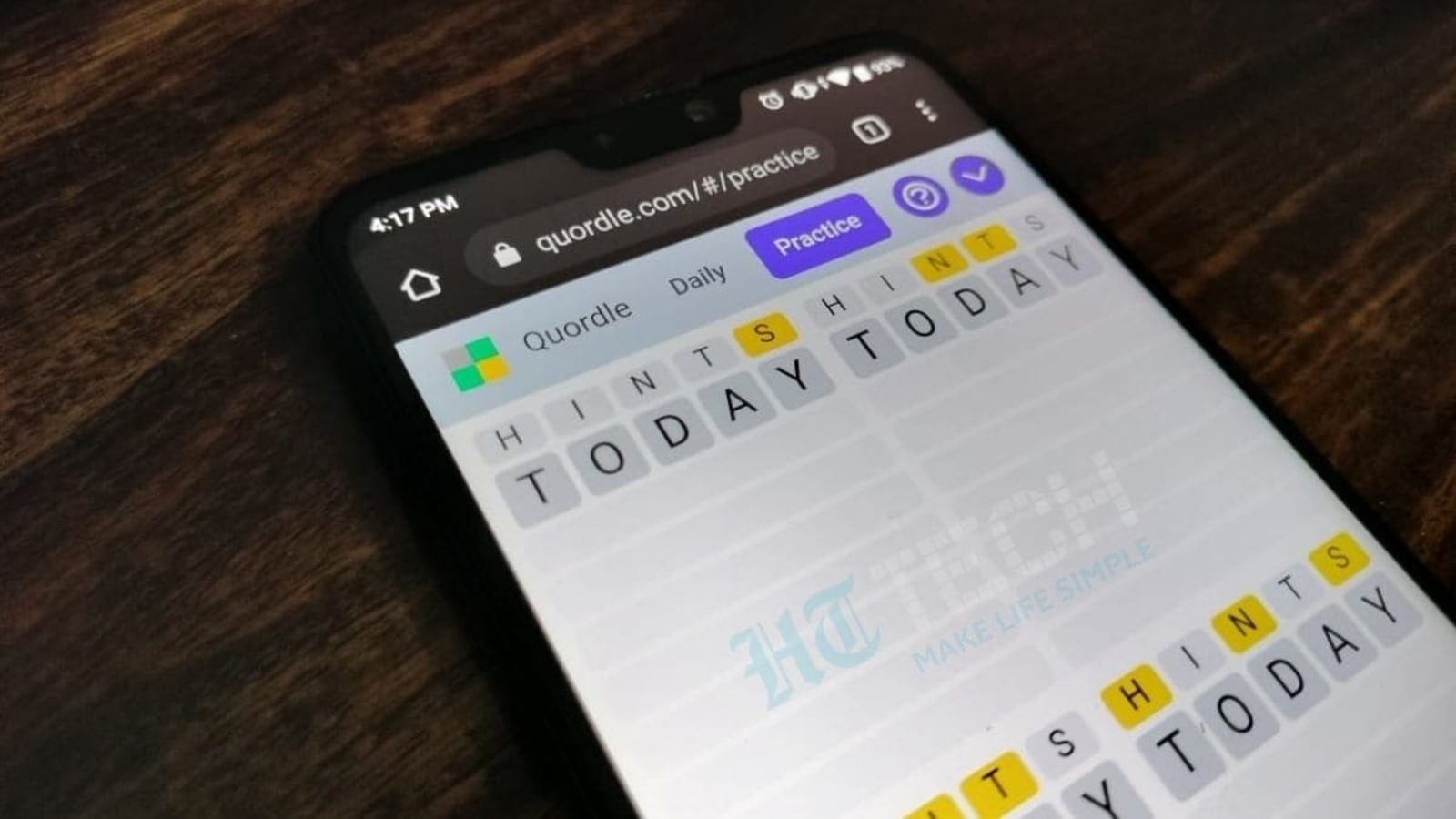 Quordle 224 answer for September 5, 2022: Don't stress, crack the answer with Quordle hints, clues here.
Quordle 224 answer for September 5, 2022: Quordle has mostly been difficult for the players to solve- that was exactly what its developers wanted. They wanted the degree of difficulty to be increased fourfold vis a vis Wordle. The game loves throwing challenging words and tricking its players. Cracking all the 4 five letter words today is not that easy. The words are difficult and will make it tricky for you to win the game! With only limited attempts to crack the answers in your hand, knowing a few hints and clues can help you a lot in solving today's Quordle 224 answers. Here are some of the Quordle 224 hints and clues, you can take help from.
Quordle 224 hints for September 5
As there are limited attempts to win the game and 4 words to crack, you will have to be very cautious with every guess you make. Out of four words in today's challenge, you would have heard 3 but still these words will be a tricky one to guess. In order to make your guessing work easier, we are providing you with the Quordle 224 clues below.
Quordle 224 clues for September 5
1. Today's Quordle words begin with S, Q, S and S.
2. The words end with R, L, H and E.
3. Word 1 clue — It is a type of renewable energy which is generally used to generate electricity.
4. Word 2 clue — It refers to stopping something, especially by using force.
5. Word 3 clue — An expression to make someone quiet!
6. Word 4 clue — to divide something equally.
This is all we can provide you with! The best set of clues to solve today's Quordle challenge are here. Hope these Quordle hints and clues help you win today's game at least attempt. However, if these are not sufficient and you are unable to crack the answers, then you can also know the answers below.
Quordle 224 answers for September 5
Were you able to guess any of the 4 Quordle words? Keep trying to find the answers if you are still playing. However, if you are left with only the last few attempts and want to know the answers then they are provided right below for your reference.
The four words that will make you win today's Quordle challenge are:
SOLAR
QUELL
SHUSH
SHARE
Congratulations! You win today's Quordle challenge.