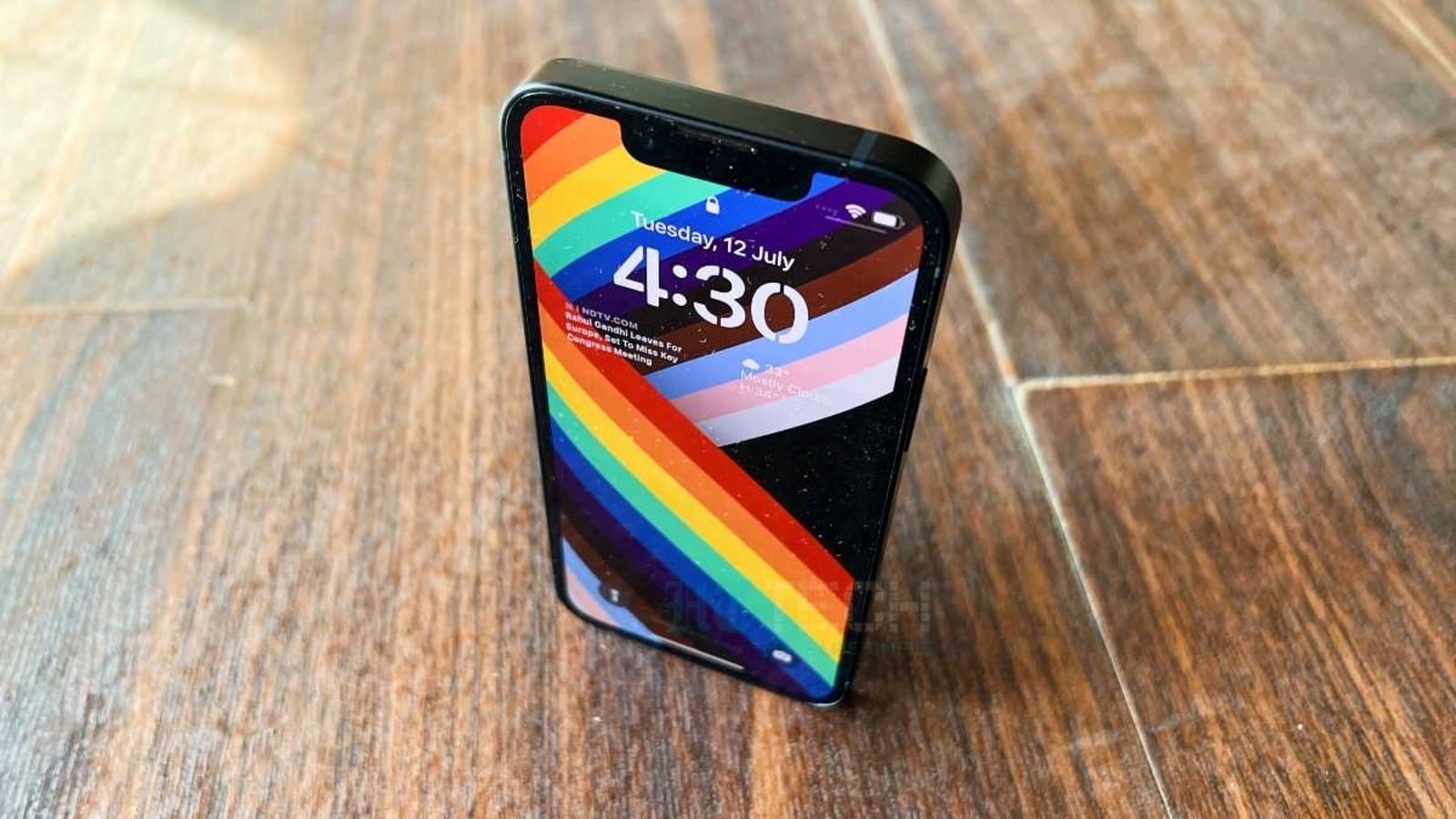 Apple will be releasing iOS 16 today, September 12. It will change your iPhone in several ways. From lock screen, notifications to messages- check iOS 16 features here.
Apple is releasing iOS 16 today, September 12. Once updated iOS 16 is going to change the way you have been using your iPhone. It 16 will bring new personalisation features, seamless ways to communicate, and more thus enhancing the user experience. "iOS 16 enhances iPhone with all-new personalisation features, deeper intelligence and more seamless ways to communicate and share. Available from 12th September," Apple said. From lock screen, notifications, to messages, iOS 16 update will bring many new additions. Here are the top features iOS 16 brings.
Top 5 features of iOS 16
1. Lock Screen: You will get all-new ways to personalise your lock screen. You will be able to showcase your favourite photos, customise font styles and display a set of widgets to get information at a glance. You will also be able to switch your lock screen throughout the day, just touch and hold it, and then swipe. You will be able to create different lock screens, each with a unique backdrop and style, and easily switch between them.
2. Notifications: You will be able to view notifications on the Lock Screen in an expanded list view, stacked view or hidden view. And notifications appear at the bottom of the screen, so they stay out of the way. Also, the use of bold text and images will make notifications visually pop. Notifications, including your notification summary, will now roll in from the bottom of your Lock Screen, making them easy to see at a glance as they come in.
3. Focus: A new streamlined setup for focus lets you select the apps and people you want to receive notifications from by either allowing them or silencing them. Connect your Lock Screen to your Focus so the look and feel of your iPhone match how you want to use it in the moment. With a swipe, you can go from your Personal Focus to your Work Focus with widgets showing upcoming meetings and to-do lists.
4. Passkeys: Passkeys replace passwords with an easier and safer sign‑in method. Passkeys never leave your device and are specific to the site you created them for, making it almost impossible for them to be phished. You will be able to sign in to websites or apps on other devices, including non‑Apple devices, with your saved passkey by scanning the QR code with your iPhone or iPad and using Face ID or Touch ID to authenticate. Also, Passkeys are end‑to‑end encrypted and sync across your Apple devices through iCloud Keychain.
5. Messages: You can now edit a message you just sent or unsend a recent message altogether. And you can mark a message as unread if you can't respond in the moment and want to come back to it later. You can edit a message for up to 15 minutes after sending it. While unsend any message for up to 2 minutes after sending it.
To know more about the iOS 16 features you can click here- https://www.apple.com/in/ios/ios-16/features/